The highest standards of accounting are demonstrated by Sound Accounting. From standard bookkeeping to advanced accounting & financial analysis you can expect nothing but quality and accuracy. Company founder Bobby Brannock passed the CPA exam in 2002 (not currently licensed) and since then has been providing excellent service for numerous employers and clients. Whether you have a small business and need full service accounting & tax, or are a larger firm that needs project work, spreadsheets built, or temporary help do not hesitate to call on Sound Accounting for your needs.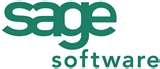 Accounting services vary significantly and will depend primarily on the size of your business and the scope of work requested.



Fixed Monthly Fee - This option is usually preferable because it is fixed and spreads the costs throughout the course of a year. Therefore costs will not increase during months with more transactions such as year-end, quarter-end, various tax or audit activities, etc. The monthly fee will be determined on the basis of the average monthly amount of transactions. The fee could range anywhere from as low as $50 per month to $1,000 or more, depending on size and scope.



Per Hour Fee – This option represents a straight hourly fee for work performed and can be beneficial especially in circumstances of one-time project work, analysis, training, custom reports or Excel templates. The rate Sound Accounting typically charges for these type of services is $50 per hour.



Fixed/Per Hour Hybrid – In some cases it is efficient to work with a fixed monthly fee for accounting work and then special projects or annual income tax returns to be billed on an hourly or per-return fee.

SERVICES OFFERED

Sound Accounting excels at just about any type of accounting or financial analysis work that comes its way including, but not limited to: general ledger accounting, financial statements, chart of accounts setup, payroll, sales tax, income tax returns, Excel templates, budgeting, projections, cash planning, job costing, bank reconciliations, QuickBooks or any other accounting system. Client accounting and tax information that is stored on Sound Accounting computer systems is secure and data is backed up regularly with multiple methods creating redundancy and reliability.